Broadchurch stars David Tennant and Olivia Colman have posted selfies of themselves to show their support for a BBC mental health initiative.
Tom Hardy and Russell Brand have also pulled their fingers out – four to be precise – for the #1in4 campaign.
Alison Kirkham, the BBC's controller of factual commissioning, said one in four were affected by mental health issues.
"I'm delighted so many high-profile people have come together to raise awareness of this important cause."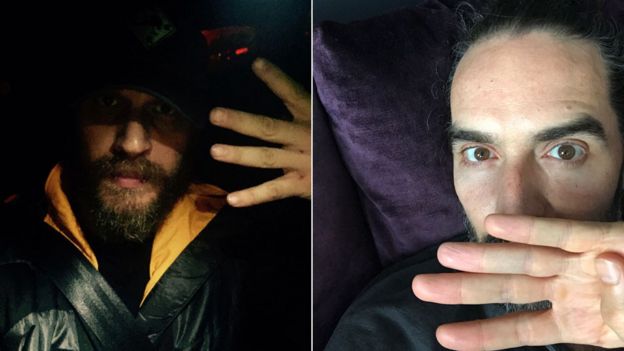 Radio 1′s Nick Grimshaw and Frozen voice star Kristen Bell have also snapped their digits to show solidarity.
"I wanted to get involved with the #1in4 campaign to help people realise they're not alone," said Grimshaw.
"Having mental health issues is nothing to be ashamed about."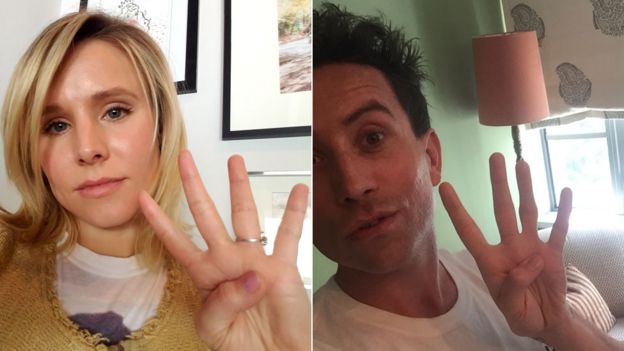 The initiative accompanies the BBC's Minds Matter season, a range of programmes across TV and radio about mental health.
They include Mind Over Marathon, a documentary featuring the Duke of Cambridge that will air later on BBC One.
http://www.bbc.co.uk/news/entertainment-arts-39659075