NHS doctors in England are to be made to declare their income from private work, under plans to boost transparency and avoid conflicts of interest
NHS England chairman Sir Malcolm Grant, who led a review on the issue, told the Times the details should be published in a hospital register from April.
Sir Malcolm denied it was an attempt to restrict private work by consultants.
Doctors said their contracts meant they had to offer extra time to the NHS before they could do private work.
Under the proposals every hospital will have to publish a register of consultants' earnings from private work next year. It will disclose whether a doctor is earning less than £50,000, between £50,000 but under £100,000 and over £100,000 from private sources.
'Under the radar'
Sir Malcolm said: "It's not an attempt to curb private work by consultants. Let's just have some transparency here. Much of what goes on in these communities is almost under the radar."
About half of England's 46,000 NHS consultants are believed to do private work, on top of the average basic salary of £89,000 a year.
Orthopaedic surgeons, general surgeons, urologists, opthalmologists and cardiologists are thought to make the most in private work.
Within the review concerns were raised that some senior doctors may have been spending too much time seeing private patients while handing too much work to junior colleagues or even using NHS waiting lists to boost outside work.
---
Analysis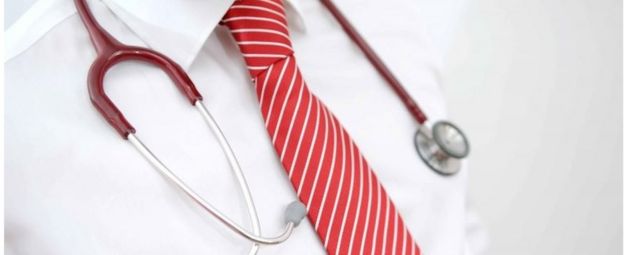 By Nick Triggle, BBC health correspondent
The timing of this is interesting. Consultants are in the middle of contract renegotiations with the government.
Ministers want rid of their weekend opt out to aid the push for a seven-day NHS – progress has been slow as there is a desire to get the junior doctor dispute resolved first.
But threatening to publish details of income from private work undoubtedly puts the pressure on – and implies there is a suspicion they are not as productive as they should be or as open to doing extra NHS shifts because of a desire to cash in privately. Doctors will of course be outraged by this.
Officially the average NHS basic salary is £89,000. But this ignores a number of ways doctors can make more. Much more.
There are NHS bonuses – called clinical excellence awards – which can be worth tens of thousands of pounds a year. Once awarded they are difficult to take away.
Then there is overtime work. For some this can be pretty lucrative – a BBC investigation earlier this year found one made £375,000 a year.
Now that figure is very revealing. That consultant was thought to be on a special deal as they work in an area where there is a shortage of consultants. It meant the NHS was prepared to pay them close to what they could have got on the private market.
All in all it suggests there are consultants out there earning in excess of £500,000. Not all, of course, but it certainly happens.
Consultants' private work: The gloves are off
---
Such moves by the NHS could sour talks the government is currently holding with the British Medical Association (BMA) about changing consultants' contracts, at a time when it is already in dispute with junior doctors.
The BMA said: "All consultants are dedicated professionals who in the vast majority of cases work beyond their contractual hours to deliver NHS care to patients at all times, including at night and at the weekends."
http://www.bbc.co.uk/news/health-37415587