The population of over-70s is set to hit nearly 7.9 million by 2020
The state of elderly care in England is "unacceptable in a civilised society", the country's leading charity representing older people said, as figures reveal more than a million now get no help at all for basic care.
Age UK said swingeing cuts to social care budgets under the Coalition, combined with a growing elderly population, had led to an "exponential" increase in the number of people left to struggle alone.
For the first time, Age UK said, more than a million have a care need – such as getting out of bed, going to the toilet, preparing food or taking medication – but receive no help from the state, self-funded care services, or from friends, family or neighbours.
The charity said 1,004,000 people fall into this category – an increase of more than 100,000 in the past year.
The Tory Government is planning further cuts of £1.1bn to councils' adult social care budgets for 2015/16. Care funding has already plunged by a third, from £8.1bn in 2005/06 to £5.46bn in 2014/15 – cuts care leaders describe as "almost unendurable" on the frontline, where thousands of jobs have been lost and services scaled back.
The population of over-70s is set to hit nearly 7.9 million by 2020 in England alone – one million more than today.
Health Secretary Jeremy Hunt last week called for people to take greater responsibility to combat what he termed the "national shame" that one in 10 elderly people have contact with family less than once a month.
But Caroline Abrahams, charity director of Age UK, said that while a culture change is needed, the "immediate problem" had been caused by the Government's cuts. "To have to struggle alone is unfair on these older people and also unacceptable in a civilised society," she said.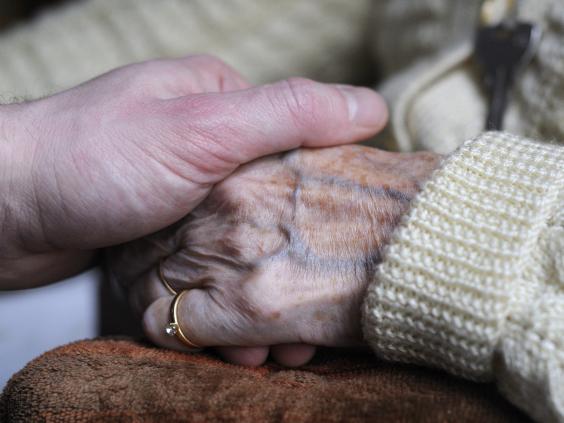 The population of over-70s is set to hit nearly 7.9 million by 2020 in England alone (Getty)
Age UK – whose analysis is based on the English Longitudinal Study of Ageing by UCL, the University of Manchester, the Institute for Fiscal Studies and NatCen Social Research – also said annual emergency admissions to hospital for over-65s have increased by 400,000 in the past decade, suggesting cuts to social care may be increasing pressure on the NHS.
It is the second stark warning on the state of elderly care services in as many days, after a survey of GPs by the Alzheimer's Society found the majority of patients have to depend solely on family and friends because of a lack of state support.
A Department of Health spokesperson said: "The Government is playing its part by increasing the NHS budget and through our £5.3bn Better Care Fund which joins up health and care services so they focus on preventing people from becoming ill and helping them to live independently."
http://www.independent.co.uk/life-style/health-and-families/health-news/elderly-care-in-england-is-unacceptable-in-a-civilised-society-says-leading-charity-10370393.html